This sure put JOY into our holiday. Nearly 10 years after the Daily Hampshire Gazette reported that Capital Video wanted to expand its chain of porn shops into Northampton, "For Lease" signs have appeared in the windows of 135 King Street.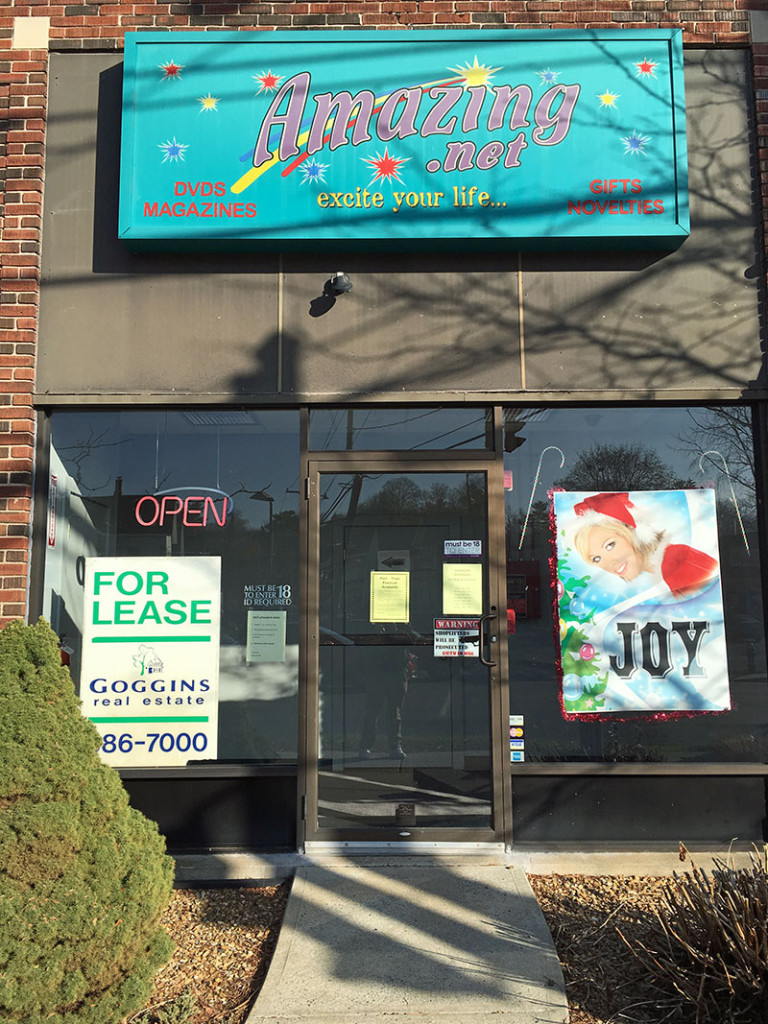 We can only hope that the next use for this site will be more positive for the neighborhood. Some blocks of King Street near the porn shop have struggled for tenants in recent years, in contrast to revitalization at the other end of the street. In 2008, the Gazette reported that Douglas A. Kohl, a co-owner of commercial property at 139 King Street, "has been trying to lease the former furniture store for more than a year without success. Being located in the shadow of a porn store doesn't help, he said."
"It's hard to tie one to the other, but it certainly doesn't make our life any easier," said Kohl, who lives nearby on Summer Street. "It's certainly a factor in people's considerations around leasing. … If we wanted to sell it, it would be impacted…"
As 2015 draws to a close, the building at 139 King Street still lacks a tenant.